FREE "Controlling Your Trades, Money & Emotions" Guide
Liquefied natural gas (LNG) project sponsors have been applying to the U.S. Department of Energy (DOE) for authorization to export LNG produced from domestic natural gas and to the Federal Energy Regulatory Commission (FERC) for approval to build liquefaction facilities to serve export markets (see map below). A higher price for LNG in international markets is a major motivation for these applications (see chart below).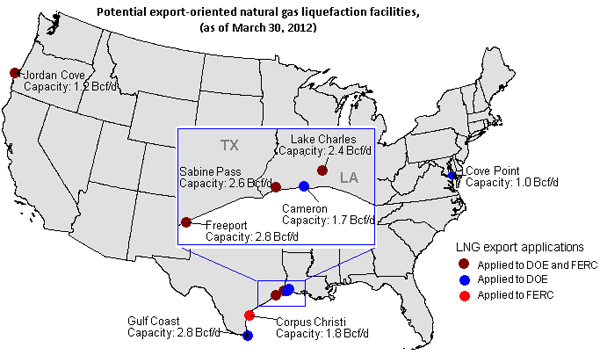 Source: U.S. Energy Information Administration
The United States currently only ships LNG overseas through re-exports of imported LNG from the Freeport terminal in Texas, and the Sabine Pass and Cameron terminals in Louisiana. In 2011, LNG re-exports totaled about 53 billion cubic feet (Bcf), up from about 33 Bcf in 2010. The Kenai LNG terminal in Alaska, the only terminal that exported LNG produced from domestic natural gas, has been inactive since December 2011.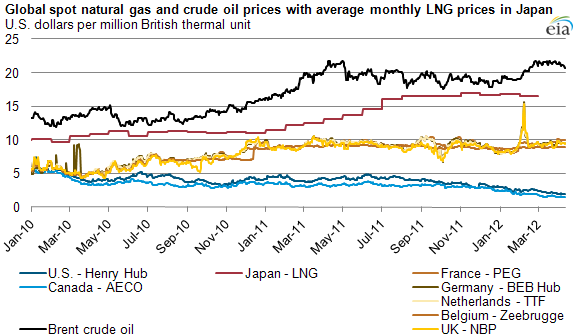 Source: U.S. Energy Information Administration

For more details
visit the EIA website
How To Set the Right Profit Target and Stop Loss Levels