Significant increases in U.S. production of crude oil and other liquid fuels and the outlook for further growth have focused attention on the possibility that the United States could soon surpass Saudi Arabia to become the leading global producer.
A higher level of U.S. oil production could significantly boost the U.S. economy, and could also reduce global oil prices through its effect on the global crude oil and product market balances. However, regardless of any future crossing of U.S. and Saudi production paths, the timing of which would depend on which particular accounting convention is applied, Saudi Arabia will continue to play a unique and vital role in world oil markets.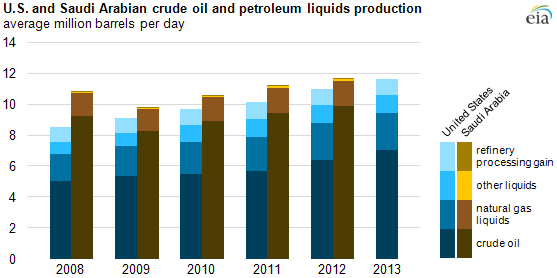 Read the entire EIA article
Get our Free Trading Videos, Lessons and eBook today!